Enable Tyro integration
In Pracsoft, open the Setup menu=
Click on the EFTPOS/Medicare Easyclaim tab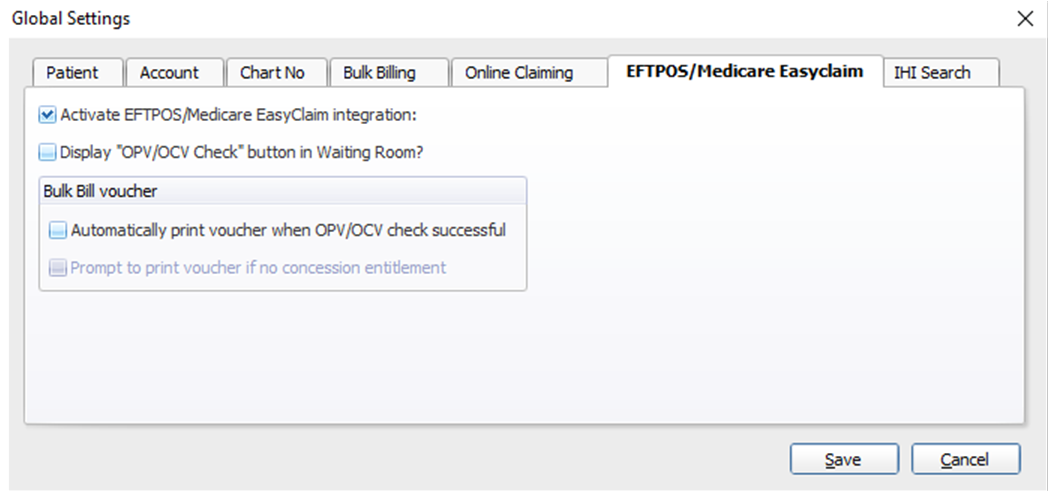 3-
Tick the Activate EFTPOS/Medicare Easyclaim Integration check box
Click Save to continue. You will be prompted that as this is a Global Settings change, it will affect all users. Click Yes to continue saving your preference
Click Yes on the Configure EFTPOS Terminal pop up. This will take you to the Terminal Configuration window
Pair with the EFTPOS machine
If Tyro integration has been enabled previously, navigate to the Terminal Configuration window by going to

The Setup menu
Select EFTPOS
Select Terminal Configuration

In the Terminal Configuration window, click Add Connection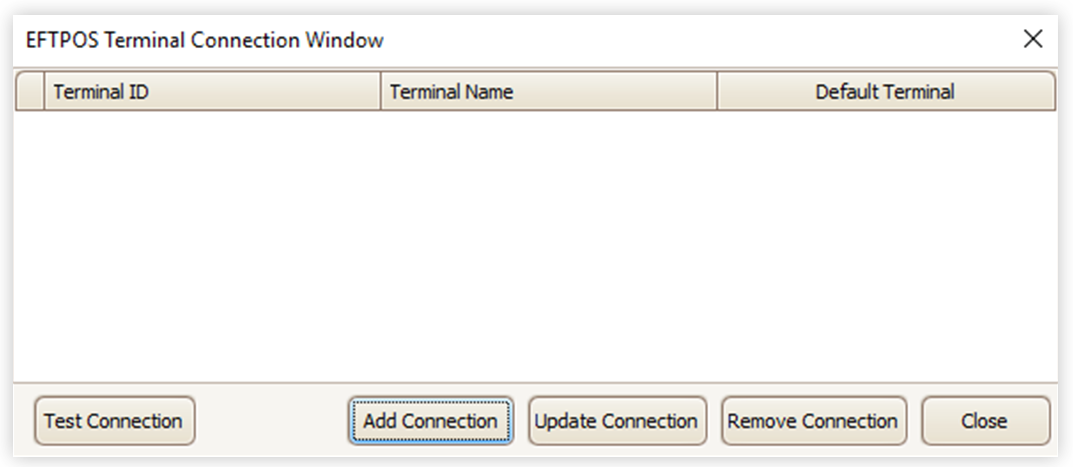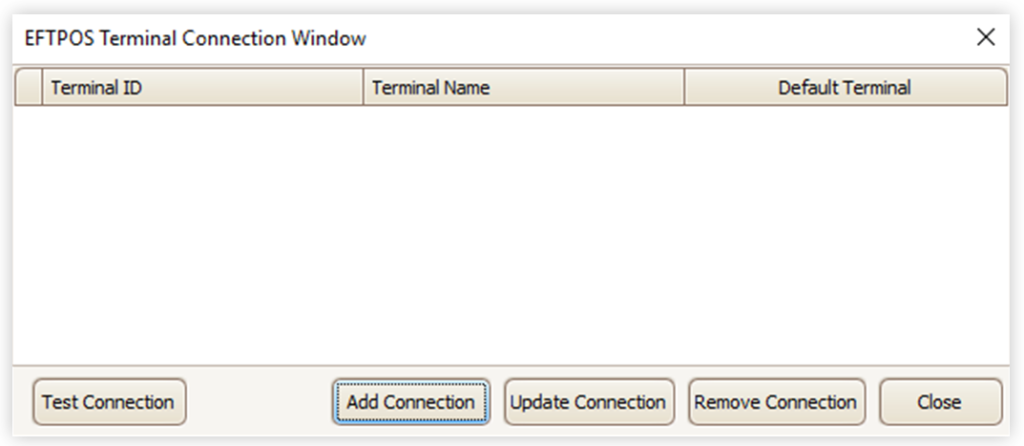 Enter your Tyro Merchant ID (MID), and Terminal ID (TID) in the respective fields, and create a unique Terminal Name – e.g. Reception1
(Optional) Tick the Default Terminal check box to indicate that this particular EFTPOS machine will be the default used for Medicare Easyclaim processing on this computer.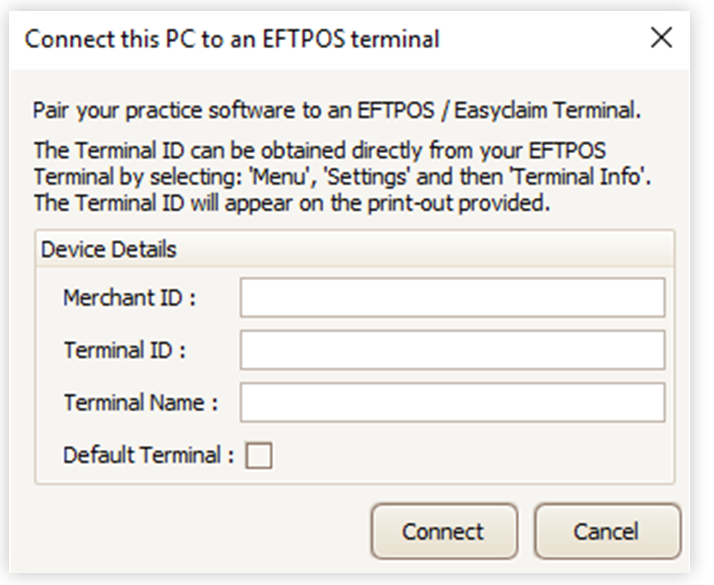 On your Tyro EFTPOS machine you need to get to the Pair with POS menu

Press the Menu button
Select Configuration and enter your admin password – if you don't know this press Help on the machine and it will prompt you through recovering the passwords
Select Integrated EFTPOS
Select Pair with POS

Check the details in Pracsoft match what is displayed on the EFTPOS machine, then press Connect
After pressing Connect in Pracsoft, press Start on the EFTPOS machine
If the EFTPOS machine says Paired and the connection is showing in the Terminal Connection Window, then press Done on the Tyro EFTPOS machine.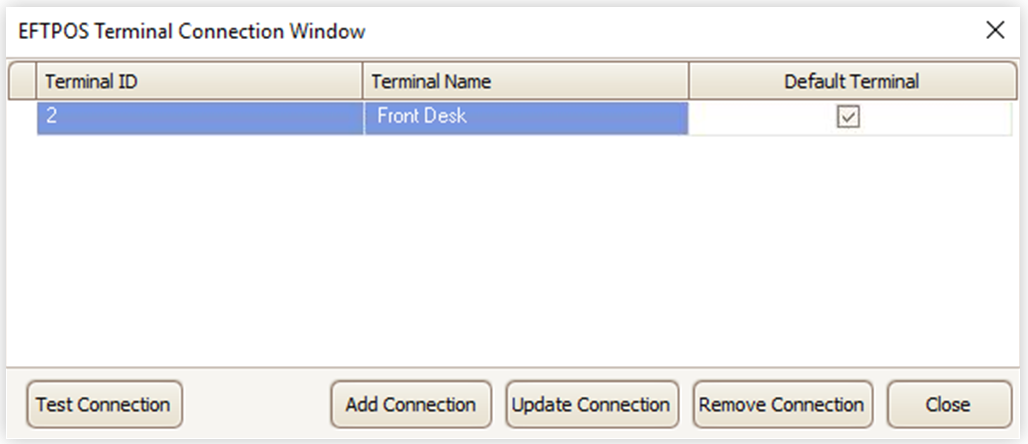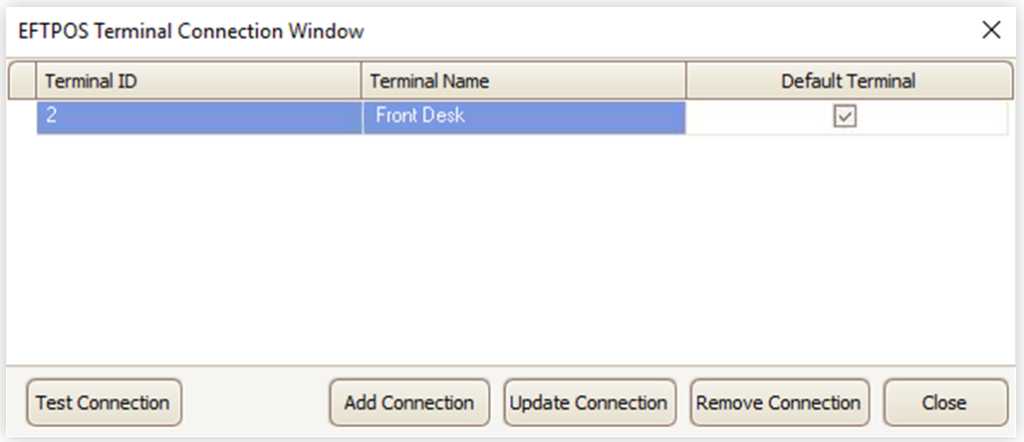 Click Test Connection on Pracsoft to verify the connection. The computer may need to be rebooted for connection to take effect
Click Close
In order to use Integrated Medicare Easyclaim a MID needs to be associated with each bank account recorded in Pracsoft. After clicking Close, a Setup Bank Accounts message will pop up, that takes you to the Setup Bank Accounts window. If that message doesn't pop up, you can also get there through the Setup menu.

In the Setup Bank Accounts window, select the account you want to use Tyro and click Edit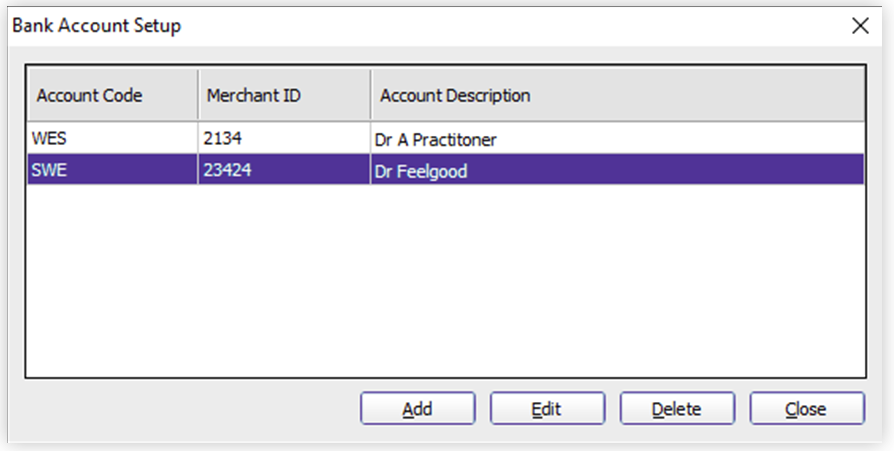 Add the MID to the relevant field in the Back Account Details window
Repeat the process for every account in Pracsoft that will be using Tyro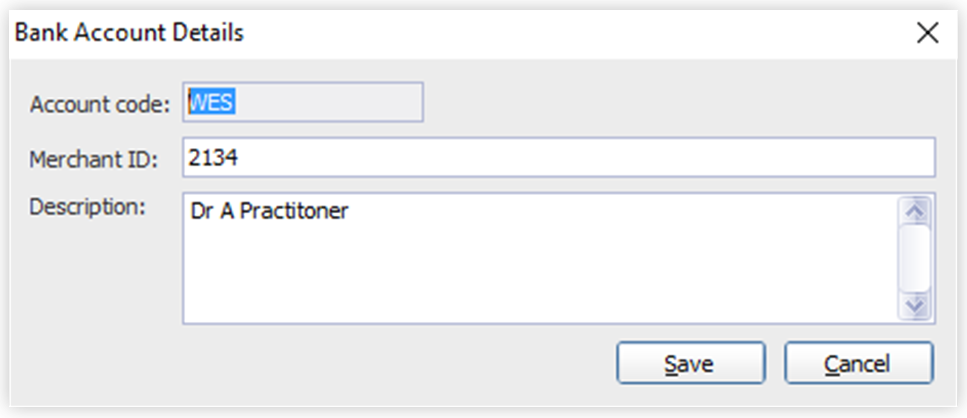 Note: If you have multiple MIDs linked to the EFTPOS machine, you can find a list of them on the EFTPOS machine
Press Menu
Select Merchant Information
Select Merchant Name, MID &TID
Enabling Easyclaim for practitioners
On Pracsoft, open the Admin menu
Select Practitioners
Select a practitioner you want and click Edit
Make sure the 'Online Claiming Agreement Signed' and 'Patient Claims' boxes are both ticked
Repeat the process for every practitioner in Pracsoft that will be using Tyro