What is cloud computing?

March 16, 2020

June 17, 2021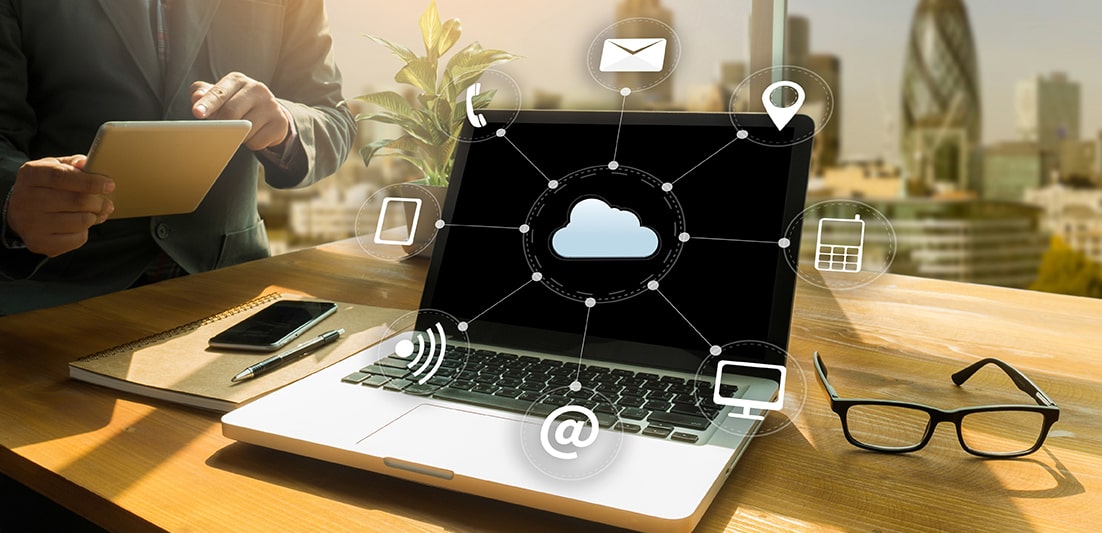 Cloud computing refers to the various ways computing can leverage "the cloud". Through using shared remote servers rather than on-premise servers, cloud services enable users to access applications via the internet from any device such as your SmartPhone, PC, or iPad – from the office, home, or while on the go.
Users can access a wide range of cloud based applications like Xero, MYOB in cloud, Office365 and many more. Cloud computing also allows for users to save or back up software and data remotely.
There are several benefits of cloud computing, including:
Because cloud services doesn't rely on on-premise servers and you only pay for what you use, it can be much more cost effective.
Cloud services allow for businesses to quickly scale up and access additional resources on demand without needing to invest in costly hardware.
You can expect faster and higher performance from cloud services. The cloud reduces network latency for applications and provides greater economies of scale, improving performance.
Cloud backup, storage and disaster recovery is much simpler to execute, enabling a more reliable service with less chance of disruption.
Cloud computing is just as secure, if not more secure, than a traditional server so long as the right policies and controls are in place.
Migrating to the cloud is a great way to improve the performance, scalability, and productivity of your business while bringing your costs down. It's important to partner with the right cloud provider to support your business on the cloud journey.